Earlier this year, when Beloved and I took our girls to see the movie
Despicable Me 2
, we were treated to an interesting trailer:
It's a wonder in and of itself. This trailer has nothing, not thing one, to do with the plot of the movie it's teasing. You don't even find out the names of the characters involved or what connection they have with the story, if any. And yet it piqued our interest. So when the movie was released over Thanksgiving weekend, Beloved and I decided to go see it with her sister and family.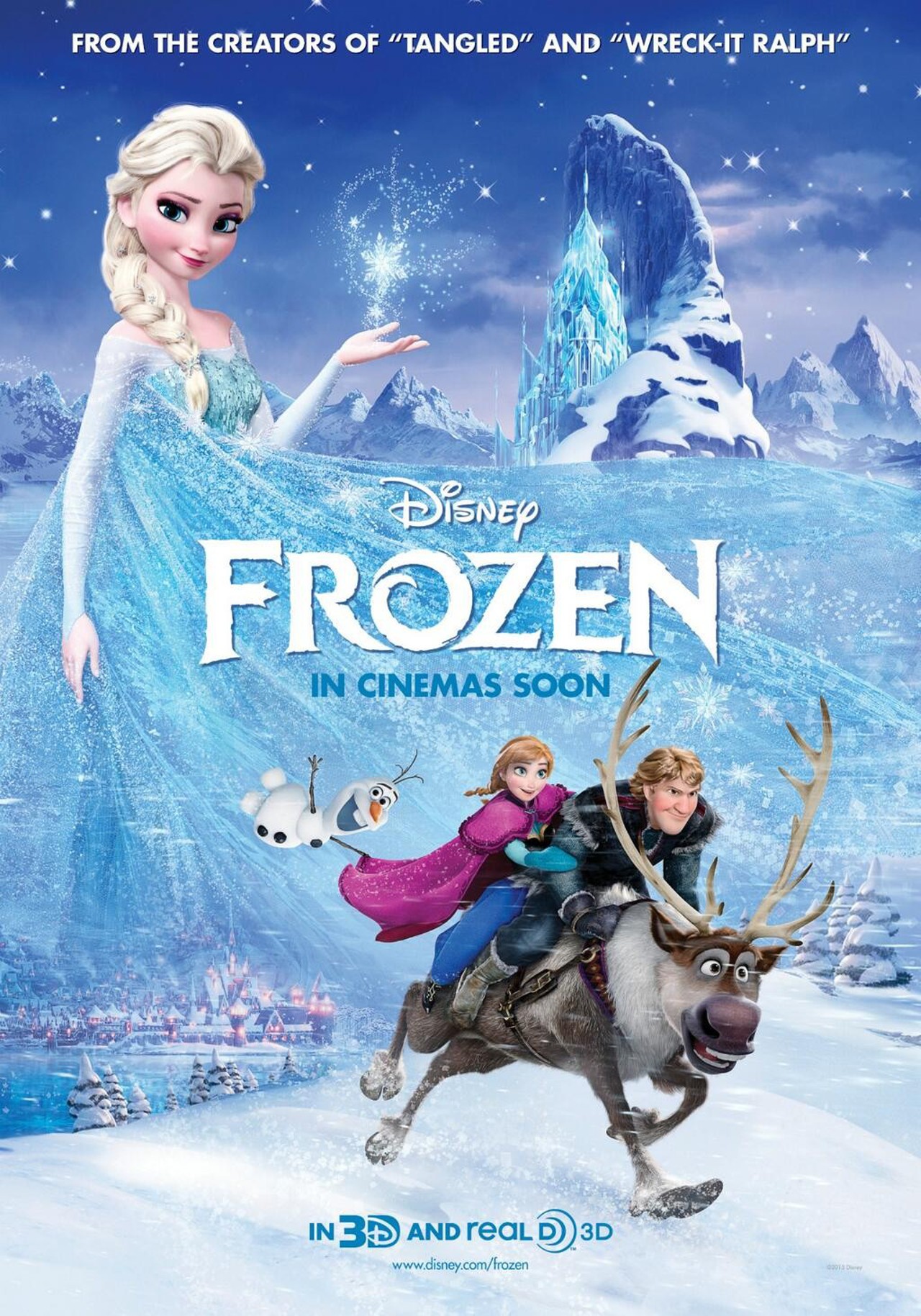 I've never been so surprised and pleased and touched by a movie which I had no expectation of doing any of the three. Within the first 20 minutes I had to wipe away tears. Twice. I've now seen it twice and purchased some of the songs from the soundtrack for our girls, and I continue to be surprised at my emotional response to this movie. It probably has something to do with the setup: two sisters who love each other deeply yet have to struggle with pain and sorrow and distance. I can't help but see my two girls in them, and watching my girls prance around, act it out, sing the songs - it's a bit much even after two viewings. The cast is superb but largely unknown. Idina Menzel plays the elder sister, and her voice is as powerful here as it was when she was Elphaba in
Wicked
. Kristen Bell of
Veronica Mars
and
Forgetting Sarah Marshall
plays the younger sister, and she surprises with a beautiful singing voice of her own. You can easily find their scenes on YouTube, but I'd suggest very strongly you go to the movie without seeing them if you can. The emotional wallop they pack is that intense.
Disney has been having some fun with their animated stuff the past few years. First Enchanted played fast and loose with the princess theme, then Tangled retold the story of Rapunzel. Now Frozen comes along, the best of them all. It's a truly original take on a story many may not know: The Snow Queen by Hans Christian Andersen. I'd highly recommend it. And Dads, pack a kleenex or two. The theater gets dusty really quick.